UK

Collins, London, Nov. 1954
John Bull, Sep.25-Oct.23 1954

US

Dodd Mead, New York, 1955 as "So Many Steps to Death"
Chicago Tribune, Apr.12-Jun.9 1955 as 'Destination X'
Plot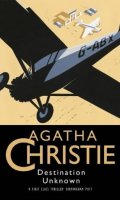 When a number of leading scientists disappear without trace, concern grows within the intelligence services. Are they being kidnapped? Blackmailed? Brainwashed? One woman appears to hold the key to the mystery. Unfortunately, Olive Betterton now lies dying from injuries sustained in a Moroccan plane crash.
Meanwhile, in a Casablanca hotel room, Hilary Craven prepares to take her own life. But her suicide attempt is about to be interrupted by a man who will offer her an altogether more thrilling way to die...

Characters
Mr. Aristides, Mrs. Calvin Baker, Dr. Louis Barron, Olive Betterton, Thomas Charles Betterton, Hilary Craven, Herr Director, Torguil Ericsson, Major Boris Andrei Pavlov Glyor, Janet Hetherington, Miss Jennson, Mr. Jessop, Mademoiselle LaRoche, Henri Laurier, Monsieur Leblanc, Mohammed, Bianca Murchison, Dr. Simon Murchison, Helga Needheim, Dr. Rubec, Paul Van Heidem, Colonel Wharton
Collins / HarperCollins
Collins, 1954
Collins, 1986
Fontana, 1958
Fontana(654), 1962; ♦Lauralee(ManorBooks)
Fontana(1505), 1970: 12th; ca: Tom Adams*
Fontana, 1980: 20th; ca: Tom Adams*
Fontana, 1984
Fontana, 1987

HarperCollins, 1992
HarperCollins, 1996/PB, 2001/HB
HarperCollins, 2003
HarperCollins, 2008
Masterpiece edition
HarperCollins, 2012
HarperCollins, 2011
Facsimile edition
Collins, 2012
ELT Reader
Collins, 2017
ELT Reader
Dodd,Mead
Dodd Mead, 1955
Pocket Books
Pocket(#1114), 1956
Pocket(#6109), 1961
Pocket, 1968; ♦Sheldon Goldberg
Pocket, 1970
Pocket, 1973 6th
Pocket
Pocket, 20th; ♦Sheldon Goldberg
Pocket
Pocket, 1975
Pocket
others
The Book Club, 1955
St.Martin, 2002
Ulverscroft Large Print Edition, 1969
Planet Three Publishing, 2004
G.K.Hall, 1991
Audio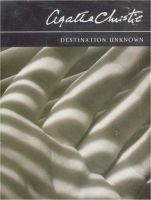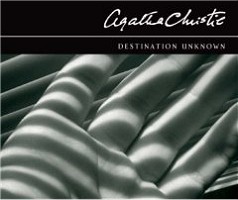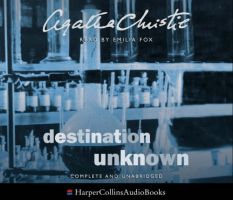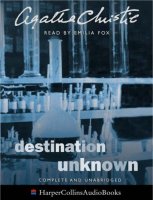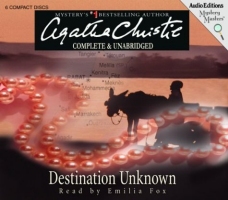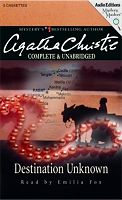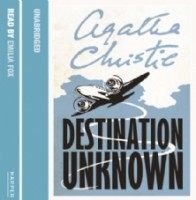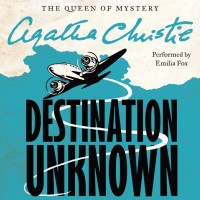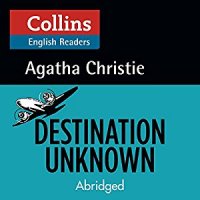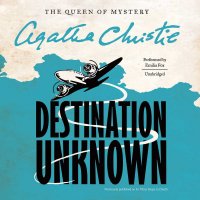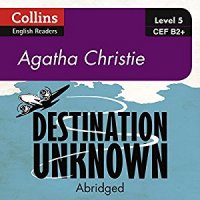 Destination inconnue
Le Masque (#526) 1955
Le Masque, 1955
Le Masques
Le Masque, 1984; ♦Sheldon Goldberg
Le Masque
Masque Christie, 2005
Masque Christie, 2009
Masque Christie, 2018
Club des Masques
Club des Masques; ca: Tom Adams*
Club des Masques, 1968
Club des Masques, 2004
Le Livre de Poche
Le Livre de Poche
Le Livre de Poche, 1990
Le Livre de Poche
Le Livre de Poche
others
Hachette, Collection Agatha Christie(#58)
Edito-Service S.A.
Audio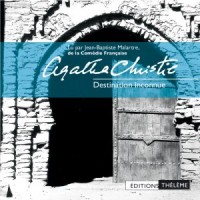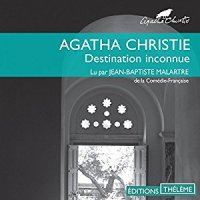 Met onbekende bestemming
Sijthoff, 1974; ♦Eric Gellaerts
Sijthoff, 1972; ♦Paula Dekkers
Sijthoff, 1957
Sijthoff, 1983
Sijthoff, 1974
Sijthoff, 1959
Sijthoff, 1987
Luitingh-Sijthoff/Poema, 1993
HLN, 2015
Overamstel Uitgevers, 2015
Der unheimliche Weg
Scherz(#107), 1959
Scherz(#107), 1963
Scherz(#639), 1978
Scherz
Scherz(#639), 1982
Scherz, 1989
Scherz, 1990
Scherz, 1994
Fischer, 2005
Scherz, 2003
Scherz
Hachette, 2011
Audio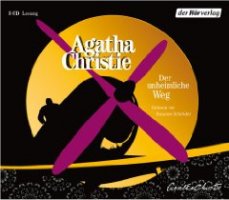 Destination okänd
Bonniers, 1956
Zebra(#66), 1958
Delfinserien, 1980; ca: Tom Adams*
Bonniers, 1988
Bonniers, 1996
Ukendt bestemmelsessted
Carit Andersens, 1968
Mot ukjent mål
Aschehoug, ?; ca: Erik Artell
Aschehoug, 1991
Aschehoug, 1956
Määränpää tuntematon
WSOY, 1986
Dularfullt mannrán

Sihtpunkt teadmata
Elmatar, 2002
Nezināmā virzienā
Skarabejs, 2009
Nežinoma linkme
Sirokas, 2007
Destinazione ignota
I Gialli Mondadori(#350), 1955
Mondadori, 1977
Mondadori, 1986
Mondadori: Oscar scrittori moderni, 1995
Mondadori: Oscar scrittori moderni, 2004
Hachette Fascicoli, 2005
RCS Quotidiani, 2011; ♦Ralf M.M. Stultiëns
Mondadori: ebbok, 2015
Destino desconocido
Biblioteca Oro(#330), 1955
Biblioteca Oro(#149), 1958
Biblioteca Oro(#149), 1965
Biblioteca Oro(#149), 1983; ca: Tom Adams*; ♦Sheldon Goldberg
Molino; ca: Tom Adams*
Planeta, 2001
Molino, 2003
Destinació desconeguda
La Llar del Llibre, 1989
Um Destino Ignorado / Destino Desconhecido
Um Destino Ignorado
Nova Fronteira
Círculo do livro, 1982
Nova Fronteira, 1973
Record
Record, 1987
L&PM, 2012
Destino Desconhecido
ASA(#65), 2011
Colecção Vampiro(#184), 1962
Ταξίδι προς το άγνωστο
ΛΥΧΝΑΡΙ, 1997
ΛΥΧΝΑΡΙ(A117), 2009; ca: Tom Adams*


ΑΣΤΥΝΟΜΙΚΑ ΒΙΒΛΙΑ ΤΣΕΠΗΣ(#1054)
ΛΥΧΝΑΡΙ(A117)
Непознато одредиште / Nepoznato odredište
Beograd : Narodna knjiga Alfa, 1998
Narodna knjiga (Beograd), 2010; ♦Svetlana Andjelic
Liber Novus, 2015
Sudbina nepoznata
Globus (Zagreb), 1984; ♦Svetlana Andjelic
Globus (Zagreb), 1977; ♦Ralf M.M. Stultiëns
Stopnice v smrt
Stopnice v smrt, Ljubljana : Državna založba Slovenije, 1961
Sudbina nepoznata
Miesto určenia neznáme / Místo určení neznámé
Mladé letá, 1972
Knižní klub, 2010
Úticélja ismeretlen
Hunga Könyvek, 1989; ♦Czibóka Tamas
Hunga Könyvek, 1993; ♦Czibóka Tamas
Európa Könyvkiadó, 2011
Направление неизвестно
Абагар, 1993
Podróż w nieznane
Phantom Press, 1993
Dolnośląskie, 1999
Hachette(#42), 2002
Dolnośląskie, 2004
Dolnośląskie, 2011
Wydawnictwo Dolnośląskie, 2013
Wydawnictwo Dolnośląskie, Agatha Christie Kolekcja Kryminałów(#46), 2016
Destinatie necunoscuta / Misiune imposibila
AZUR, 1992
Місце призначення невідомо
Место назначения неизвестно
Центрполиграф, 2003
Эксмо, 2009
Эксмо, 2010
Эксмо, 2011
Эксмо, 2015
АСТ, 2004
Middle East & Asian covers
დანიშნულების ადგილი უცნობია

Bilinmeyen Hedef / Nereye? / Ölüm Çölü
Ak, 1963
Ak, 1978
Altın, 2006
Nil Yayınevi, 1989; ca: Tom Adams*; ♦Ralf M.M. Stultiëns
המרגלת היפה

המרגלת היפה
1991
الوجهة غير معلومة ⁄ الطائرة المفقودة ⁄ المصير المجهول
الطائرة المفقودة
الطائرة المفقودة
---

الطائرة المفقودة
الدار العربية للعلوم ناشرون
2003
رحلة إلى المجهول

مقصد نامعلوم
مقصد نامعلوم
Hermes books, A.P.1393
Menuju Negeri Antah Berantah
Gramedia, 1998; ca: Tom Adams*
Gramedia, 2002; ca: Tom Adams*
Gramedia, 2013
เส้นทางสีเลือด ⁄ จารกรรมจำแลง ⁄ เงื่อนตาย
เงื่อนตาย, ---, 252?; ♦Rattanachai Lueangwongngam
เส้นทางสีเลือด, *---, 2525
จารกรรมจำแลง, สร้างสรรค์บุ๊คส์, 2549
Kẻ buôn người
目的地不明 / 未知的旅途 / 地狱之旅
目的地不明
四川人民出版社, 1980
贵州人民出版社: 阿加莎·克里斯蒂作品全集, 1998
未知的旅途
遠流出版: 克莉絲蒂推理全集, 2004
地狱之旅
人民文学出版社: 阿加莎·克里斯蒂侦探推理系列, 2008
商务印书馆: 阿加莎·克里斯蒂经典侦探作品集, 2016
english
外文出版社, 1996
死への旅
ハヤカワ・ポケットミステリ, 1955
ハヤカワ・ポケットミステリ, 1955, 1971(2nd)
ハヤカワ・ミステリ文庫, 1977, 1983(8th); ca: Hiroshi Manabe
クリスティー文庫, 2004
죽음을 향한 발자국
해문출판사, 1991
해문출판사: 애거서 크리스티 미스터리(37), 1994
황금가지: 애거서 크리스티 전집(62), 2008
황금가지: 애거서 크리스티 전집(62), 2016